Specialists in servicing and maintenance of Microscopes and Mircotomes from all manufacturers within all microscopy environments.
Sales of microscopes and microscope accessories including LED fluorescence units, camera systems, illuminators, microscope bulbs/lamps and second-hand microscopes along with many other accessories.
We offer our customers a reliable, high quality service at competitive rates from one off visits to multi-year contracts.
Specialists in the service and repair of compound, Inverted and Stereomicroscopes and Microtomes of all makes including: – Meiji Techno, Olympus, Nikon, Leica, Leitz, Zeiss, Kyowa, Wild, Vickers, Microm, Shandon, Thermo Fisher Scientific.
Specialist markets catered for include: – Asbestos Industry, Veterinary Science, Biological Science, Medical Science, Metallurgical Microscopy and Education.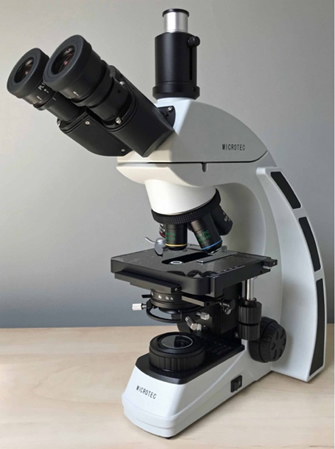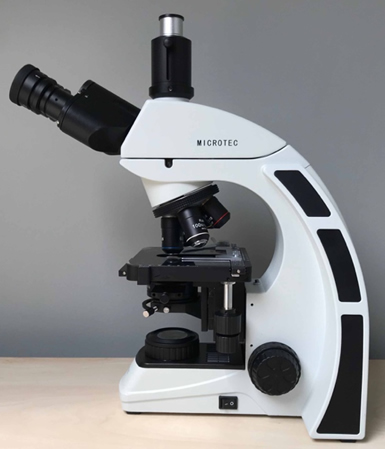 This lovely microscope come complete with binocular viewing head with photo-port to allow a camera to be fitted.
(cameras sold separately)
LED illumination giving a lovely crisp true white light.
With Plan Achromat 4x objective, Plan Achromat Phase 10x & 40x objectives plus Plan Achromat 60x & 100x-oil objectives this microscope has great capability including phase contrast microscopy.
As an added bonus this microscope also comes with a third 10x eyepiece with a 10:100 eyepiece graticule fitted. Meaning when required specimens can be measured.
Ideal for university teaching labs though to general lab work.
This is a limited offer and only available with stocks last!
Please don't miss out on this fantastic opportunity.
For more details please contact our sales team at sales@optechmicroscopes.co.uk