Biological Microscopes
With our long experience in the servicing of microscopes we are able to help our customers with their choice in makes, models and requirements to suit their specific needs from routine laboratory microscopes such as the Nikon Ci-s to high specification research microscopes like the Olympus BX63 or fluorescence microscopes like the Leica DM2500 we can cater for all.
In addition to being able to supply upright & inverted biological brightfield, darkfield and fluorescence microscopes from the big four manufacturers we are approved sales agents for Meiji Techno and Microtec microscopes.
The following microscopes are just a small example of what we can supply so for more information and up to date quotations please Contact Us.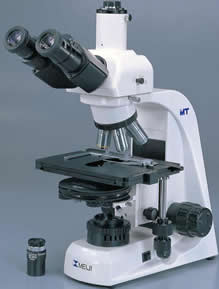 Meiji Techno MT4000 / MT5000 Series Biological Microscopes
The Meiji Techno MT4000 and MT5000 Series of biological microscopes have been designed as versatile, modular, ergonomic microscope systems which are ideally suited for many different laboratory uses. The ergonomic design allows the location of the controls to be in stress free position increasing efficiency and reducing the risk of RSI.
The MT4000 & MT5000 series employs all new and improved optics. Meiji Techno's ICOS™ (Infinity Corrected Optical System) makes the study of mounted specimens fast and easy while delivering an excellent cost-to-performance ratio.
With options for binocular, trinocular and binocular ergo heads complete with 10X eyepieces as standard and optional 15X & 20X eyepieces.
The MT4000 series is available in brightfield and phase contrast models while the MT500 series is available with models suitable for brightfield, phase contrast and has darkfield options. Both series have many different accessories for all models so they can be built to your exact requirements.
Olympus BX43 Laboratory Microscope
The modular Olympus BX43 microscope enables you to choose between cost-efficient and advanced configurations, depending on your needs. Modular components, such as ergonomic observation tubes and stages, make it simple to customize your microscope to your application.
With luminosity equivalent to a 30 W halogen lamp, Olympus BX43 has long-lasting LED which provides a true colour LED white light at any brightness level with an estimated 20,000-hour lifetime. Olympus have added a light intensity manager feature eliminating the step of having to adjust the brightness when changing magnification, helping you complete your work faster and with less eye strain.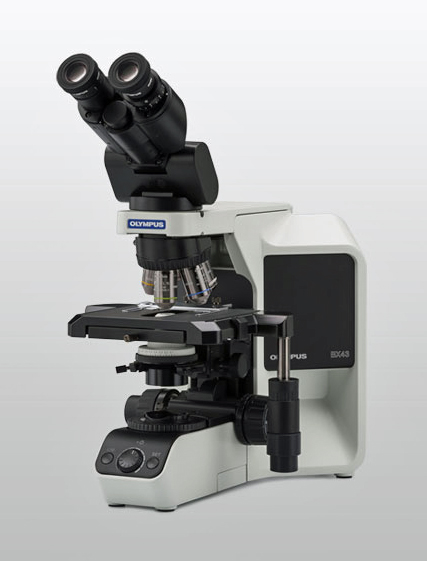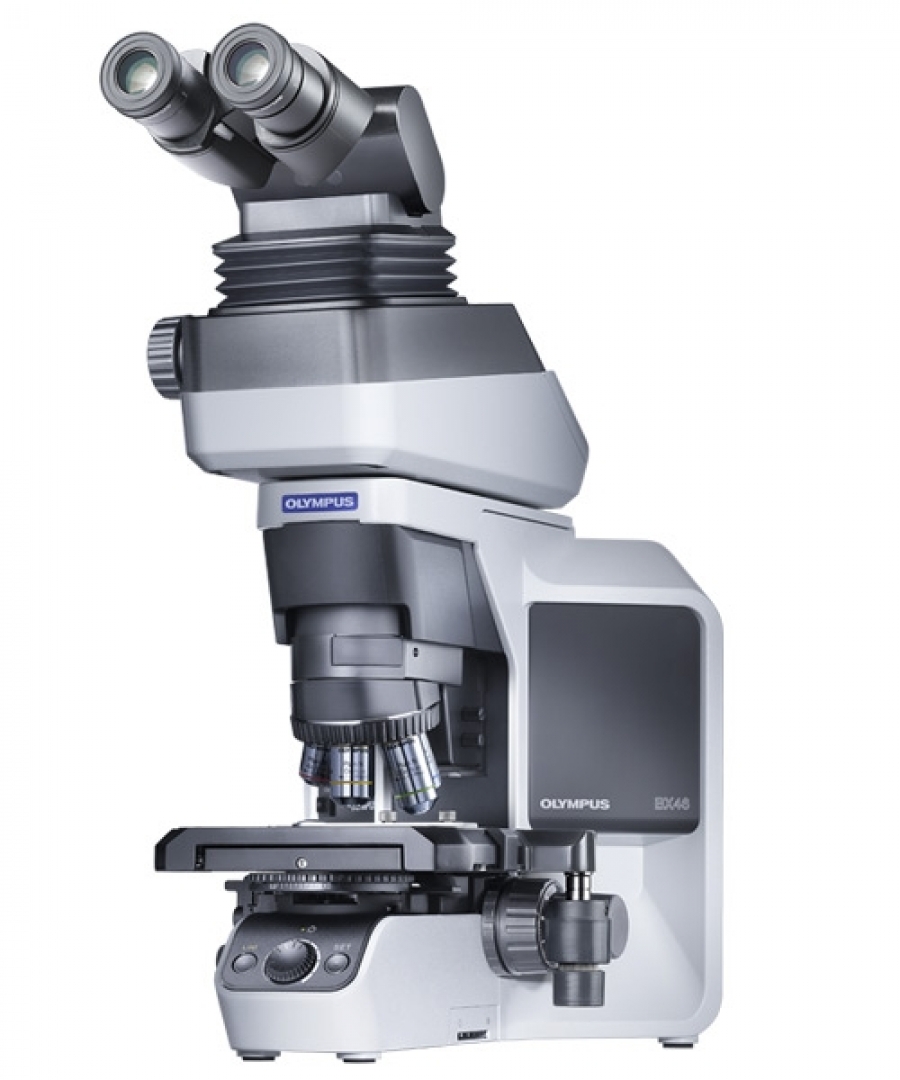 Olympus BX46 Clinical Microscope
The Olympus BX46 was specifically designed to meet the rigorous demands of repetitive routine microscopy. In contrast to conventional microscopes, where samples are focused using a moving stage, the Olympus BX46 has a moveable objective nosepiece. This allows the stage to be fixed in the Z-Axis very close to the worktop and it is therefore in the same place relative to the user's hand at all times. This unique Olympus BX46 microscope design with Olympus's true colour LED illumination shows the attention to detail used in the design and build ensures this microscope has the highest levels of ergonomics for long term screening.
Nikon Eclipse Ci Series Microscopes
To meet the demands of clinical laboratory specialists and researchers, Nikon has reviewed all aspects of microscope usability to develop the Eclipse Ci series of microscopes, which combine superior functionality with operational ease. The Ci is designed to ensure nature posture during viewing of images, sample changing and image capture. The Nikon Ci-l & Ci-E models have bright, eco-friendly LED illumination reducing the need for frequent lamp replacement. While the Nikon Ci-S has 6v 30w halogen illumination suitable for applications that may require it. A variety of accessories are available that support imaging capture, fluorescence microscopy and teaching including side-by-side observation or larger conference room multi-head systems.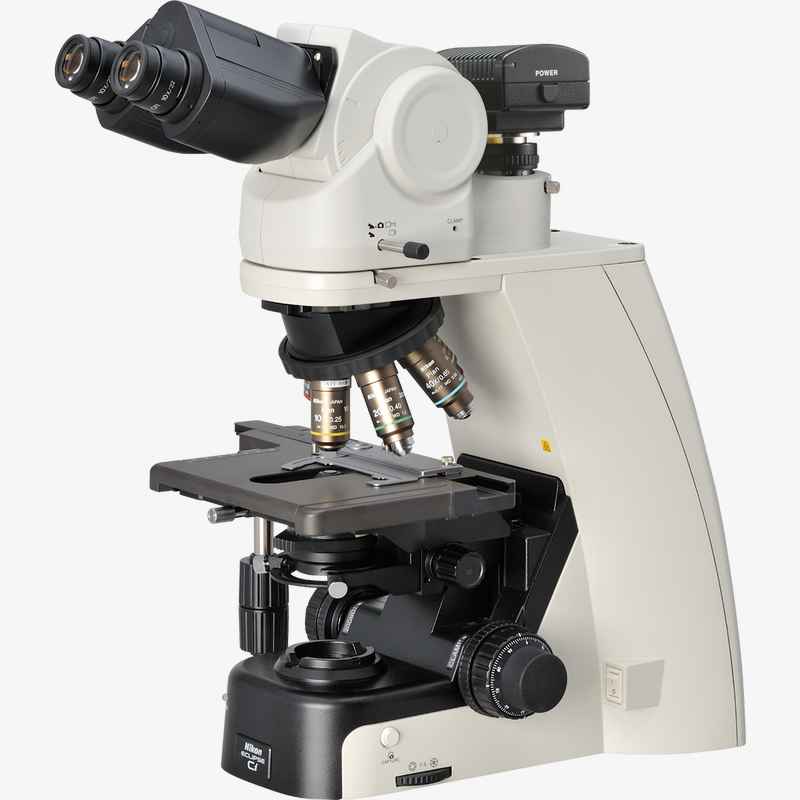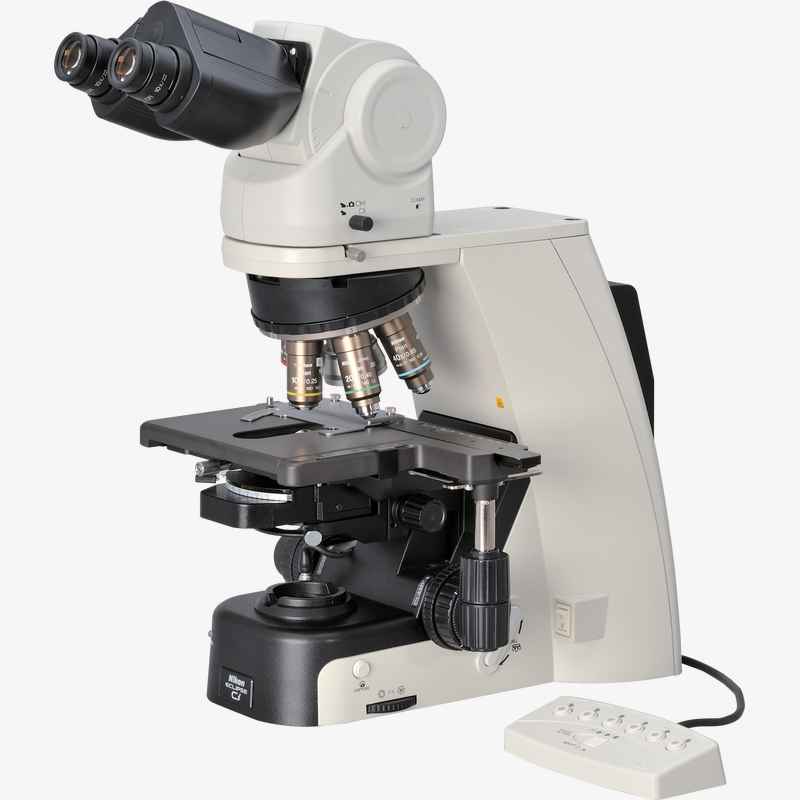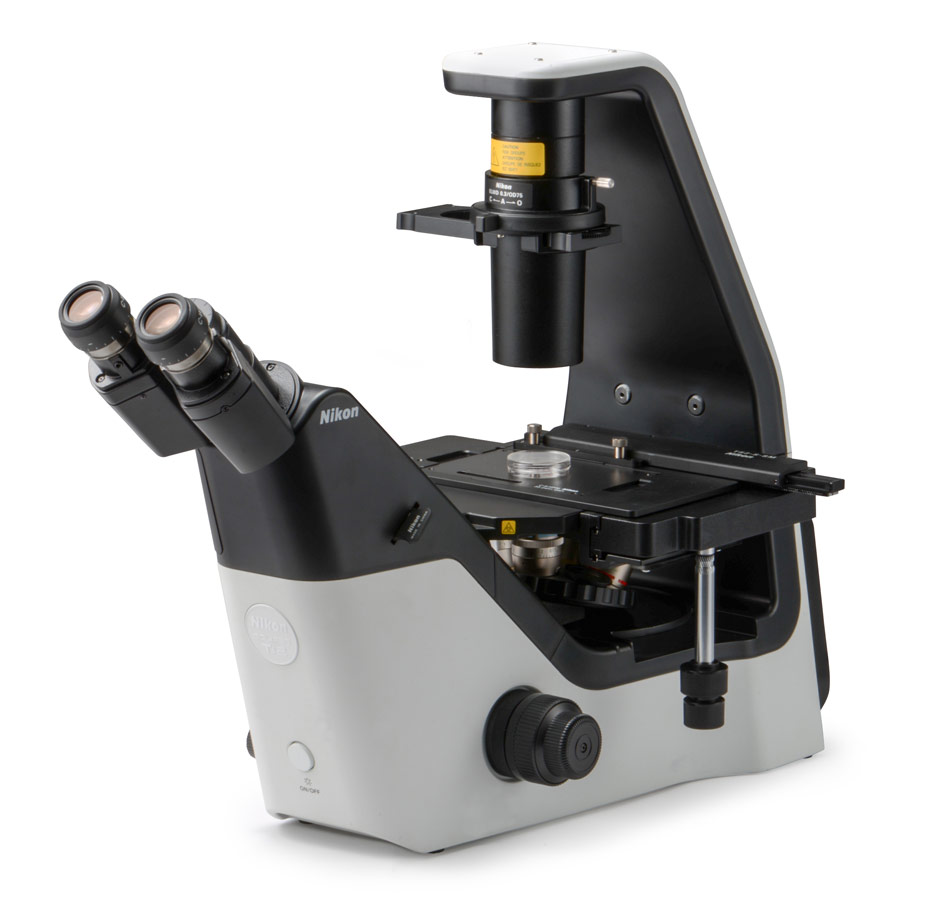 Nikon Eclipse Ts2 Inverted Biological Microscope
Utilizing Nikon's industry-leading CFI60 optical system and LED illumination for both Diascopic and Epi-fluorescence imaging, the Eclipse Ts2 inverted microscope offers brilliantly clear images, enabling more efficient cell culture observation and documentation. Furthermore, a newly developed contrast observation method and improved operability enhances its use for routine laboratory work.
Both the standard Ts2 and the Ts2-FL (fluorescence) models have phase contrast capability with the fluorescence model having built-in LED illumination making the footprint smaller and removing the need to ever change mercury vapour bulb again.
Olympus CKX53 Inverted Microscope
With improved image quality and ergonomics, the Olympus CKX53 inverted microscope delivers stable performance and a comfortable workflow for a variety of cell culture needs, including live cell observation, cell sampling and handling, image capture, and fluorescence observation. The eyepieces' 45-degree angle and the placement of the butterfly-shaped observation tube against the stage facilitates ergonomic cell observation, whether standing or seated.
For cell observation under sterile conditions the CKX53 microscope fits perfectly inside a fume cabinet with its smaller footprint and can be remain there during the UV sterilization process thanks to its UV-resistant coating.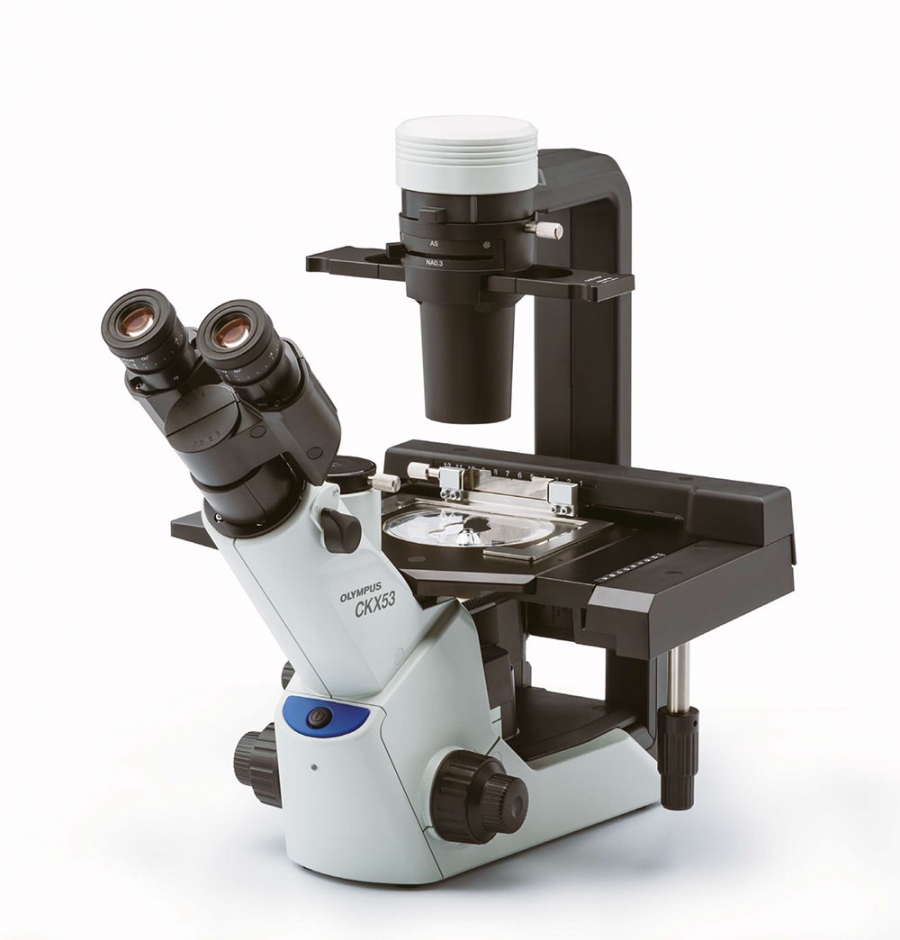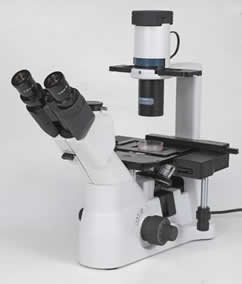 Microtec IM-2 Inverted Biological Microscope
The Microtec IM-2 Inverted microscope comes complete with excellent flat field phase contrast LWD Plan 4X, 10X & 20X objectives, Phase slider for 4x, 10x, 20x, & 40xx objectives. 10x/22mm eyepieces and phase telescope. The illumination comes for a 6v 30w Halogen lamp with intensity regulation. The standard model has a phototube incorporated; enabling a camera attachment to be readily added.
The long working distance objectives are corrected for working through a 1.2mm thickness chamber.
With optional items such as LWD Plan 40X objective, attachable mechanical stage and various dish/slide holders and stage extenders and C-mounts this microscope can be deigned to suit many different uses.
And with its sister the IM-2R fluorescence microscopes Microtec has it all covered.