Metallurgical Microscopes
We have a long history of working in the metrology and materials industries and with that experience / knowledge are able to offer our customers a range of metallurgical microscopes to their needs.
Being appointed distributors for Olympus and Nikon we are able to supply high end upright and inverted microscopes such as the Olympus BXiS or the GX51; medium priced microscopes such as the Meiji Techno MT7500 brightfield / darkfield upright microscope or the IM7000 inverted or the in-expensive Microtec range.
Nikon Eclipse MA200 Metallurgical Microscope
The Eclipse MA200 is an inverted materials microscope with an innovative design that has been optimized for digital imaging and ergonomic efficiency. The MA200 uses integrated intelligence to automatically combine captured images with data on their observation settings for more comprehensive documentation. Additionally, its new and unique box design allows easy access to the sample on the stage and nosepiece, while making the footprint size one third of the conventional model.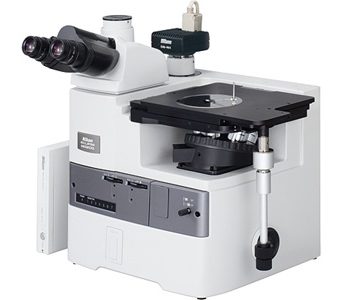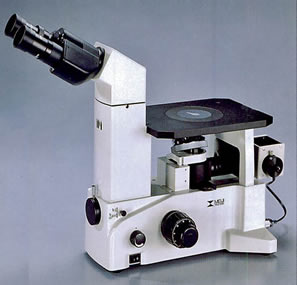 Meiji Techno IM7000
Evaluation of metallurgical specimens is fast and easy with Meiji Techno's IM7000 Inverted Metallurgical microscope.
The IM7000 delivers an excellent performance-to-cost ratio because it has the features and versatility that one would expect to find in more expensive instruments. The IM7000 has an integrated front mounted camera port with adapters available for 35mm, CCD, CMOS and other cameras.
Microtec RM-1 MET
This modestly priced well designed upright metallurgical microscope comes in two models, the RM-1 MET complete with trinocular head, 10x eyepieces, incident 12V 50W illumination with field iris and aperture iris controls, mechanical stage and Planachromat 4X, 10X, 20X & 40X objectives.
Or the RM-1 MET/T complete as above except also with transmitted 6V 30W halogen illuminator and focusing substage condenser.
Both models have the option of adding Planachromat 50X &/or 80X objectives.